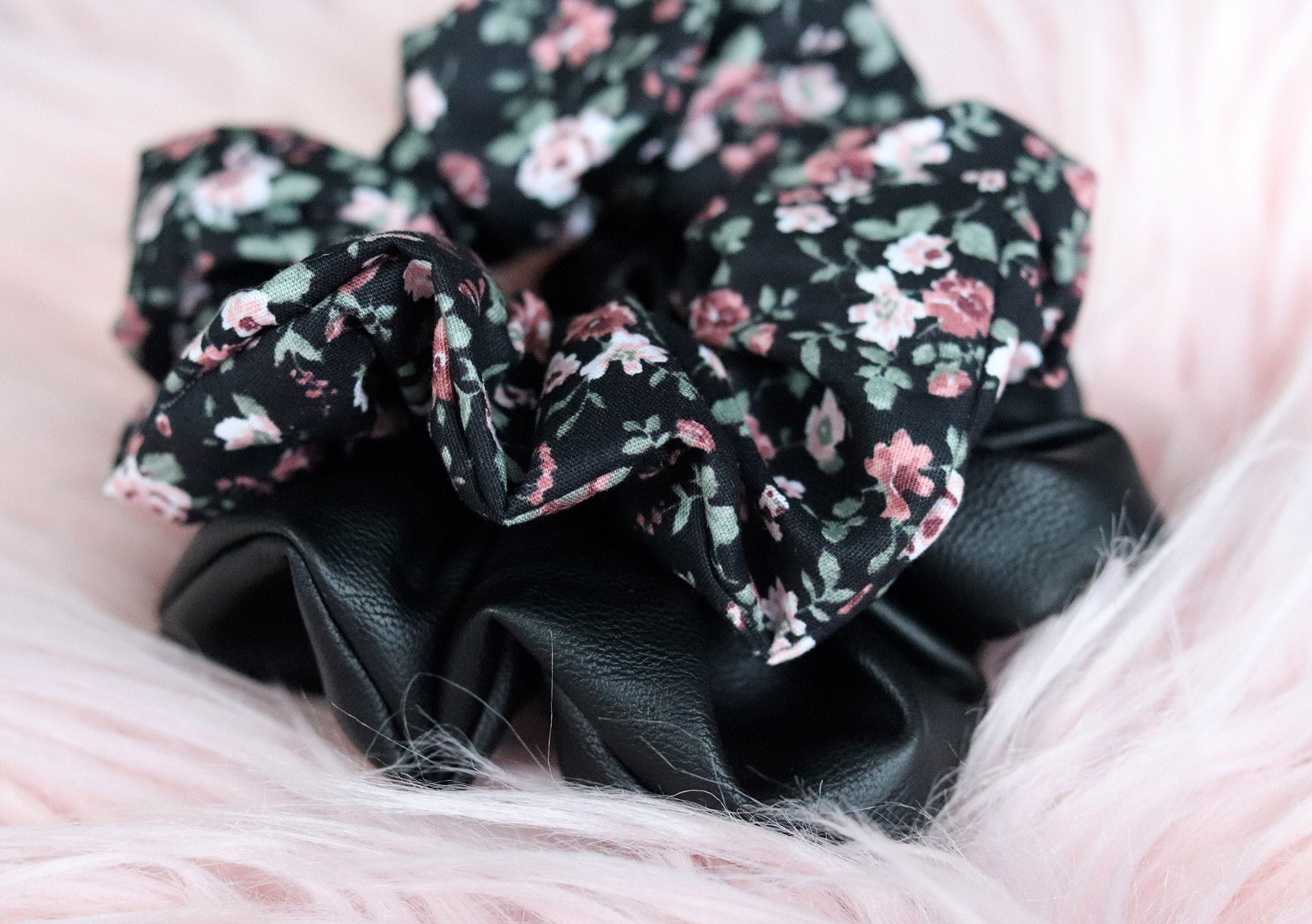 Mae-Lilly Vintage Flower Power Scrunchie
Binnen 1-2 werkdagen leuk verpakt in huis
Gratis verzending vanaf € 50 (NL)
Veilig betalen via iDEAL, PayPal & creditcard
Binnen 14 dagen retourneren
Gift bij bestellingen boven € 40
Oh yes, scrunchies are back! Unieke, 100% met de hand gemaakte scrunchies van hoge kwaliteit stof shop je in het assortiment van Mae-Lilly accessoires! De Mae-Lilly scrunchies zijn gemaakt met een flinke dosis creativiteit, liefde en passie en zijn niet alleen heel stevig en fijn voor in het haar, maar ook superleuk als accessoire om je pols! Draag de Mae-Lilly scrunchies in een nonchalante knot, een hoge of lage staart en je bent good to go! In het uitgebreide assortiment van Mae-Lilly vind je scrunchies in veel verschillende prints en kleuren en van verschillende soorten stof waardoor er altijd wel eentje voor jou bij zit!
Bloemenprints zijn altijd leuk, zeker in combinatie met de zwarte achtergrond van deze romantische Vintage Flower Power Scrunchie!
Daarom kiezen voor Mae-Lilly scrunchies!
- Lekker zacht voor het haar
- Vrij van metalen onderdelen waardoor het haar niet afbreekt en kniekt
- Niet alleen leuk voor in het haar maar ook als accessoire om de pols
- Leukt elke (simpele) outfit meteen op!
- 100% handgemaakt van unieke stoffen van hoge kwaliteit
- Verkrijgbaar in verschillende prints, stoffen, formaten en sets
* doordat de scrunchies handgemaakt zijn kunnen ze ten opzichte van elkaar wat variëren in grootte en print, maar dit maakt ze natuurlijk extra uniek! *
---
Mae-Lilly Vintage Flower Power Scrunchie
Heel fijne scrunchie!
Een fijne scrunchie. De maat is precies goed, zacht stofje, zit lekker.
LEUK VERPAKT
een cadeautje om te geven en te krijgen!
UNIEK & RUIM AANBOD
selected en handmade with love!